Curly Hair Dream Meaning
Curly hair conveys tangled circumstances and intricate thoughts in a dream. If you dreamed of your own curly hair, you will have to reconsider your usual views and change beyond recognition.
To see other people's curls predicts disappointment in people. Dream interpretation believes that you will find in them what was previously hidden under the mask.
Artificial curls are a sure sign that you are trying to resemble the people around you, forgetting about your own personality.
To dream of someone else's cut curls means that previously well-thought-out plans will be violated. Your own cropped curls can be seen as a sign that the time has come to put an end to something.
Especially long curly hair in a dream mean that some thoughtless act will bring great disappointment. If you dreamed of lush and long curls, the dream interpretation guarantees you and your children prosperity for many years.
Long curls in a dream promise good luck in business and favorable conditions for the realization of a dream. But at the same time they warn you that you may succumb to the temptation and regret this badly.
The interpretation of a dream very often depends on the hair color. What dreams of red curls mean? According to the dreambook, they reflect the impermanence and variability of fate.
If you dreamed that your beloved woman has red curly hair, this image means that there will be a cause for jealousy, which is likely to lead to a cooling and even complete rupture of relations.
Your own red curls in a dream signify a fortunate set of circumstances, which will lead to the realization of an old dream.
Miller notes that black curly hair promises to all, without exception, seduction and love trap. If you dreamed of black curled hair, the dreambook guarantees incredible success with the opposite sex. Besides that the raven-black curls in a dream symbolize deceit, intrigue and cunning deception.
Blond curly hair in a dream means that you will know no refusal and will easily enter any door. The image seen by women promises seduction of a favorite man. If you dreamed of a small child with blond curly hair, you are promised a great and bright feeling for life.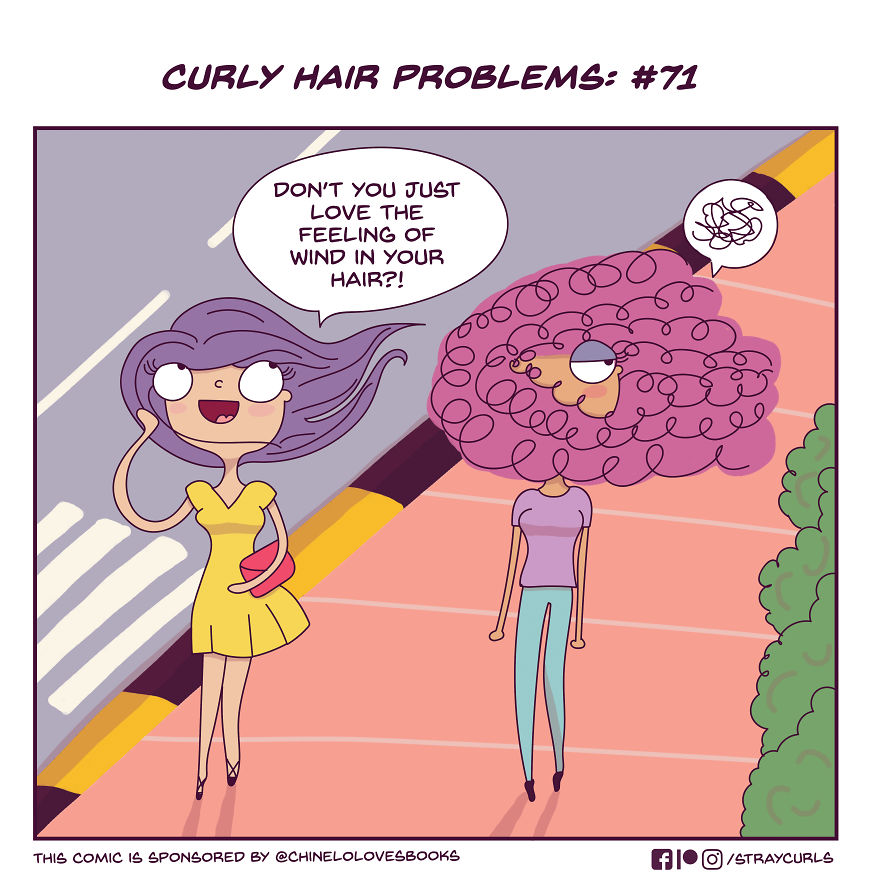 The dreambooks give interpretations for different actions with curly hair:
Washing curly hair - aheadache.
Cutting - a slip, mistake, omission.
To tear - a serious loss.
Curling - jealousy.
Braiding curly hair - consent.
Tie a tail (knot) - to conceal secrets.
To dye - injustice.
Laying hair with gel - to smooth out sharp corners.
To do a hairdress at the stylist - changes.
If curly hair was tangled and dirty in a dream, failures are waiting for you, and existence will turn into sheer torment. A single mat of hair on the head marks the receipt of unexpected wealth.
Curls symbolize some confusion in affairs and in thoughts in particular. And combing them literally means to put in order everything that was previously in chaos.
However, if you failed to comb your curls in a dream, the interpreters believe that obstinate nature will bring trouble, as well as an unwillingness to endure and give in.